On 10th June the Department of Conservations opened booking for some of the great walks for the summer season. This season would be different. No-one from overseas. Would they be able to open? Would they be able to fill all the bunks? (at the time we were still in alert level 2). Would the huts take longer to book out?
My previous DOC booking at Easter had been cancelled due to alert level 4. Was I game to hope that Christmas would be better?
The Paparoa track is new. Last season it was only partly open. This season all 3 huts are available and it can be walked (or cycled) end to end. The side-trip to Pike river (Pike29 memorial track) is still closed until the current exploration there is finished. I have walked (or paddled) all the other great walks and also walked the Queen Charlotte and Hump Ridge tracks, so I thought I would give it a go.
https://www.doc.govt.nz/parks-and-recreation/places-to-go/west-coast/places/paparoa-national-park/things-to-do/tracks/paparoa-track/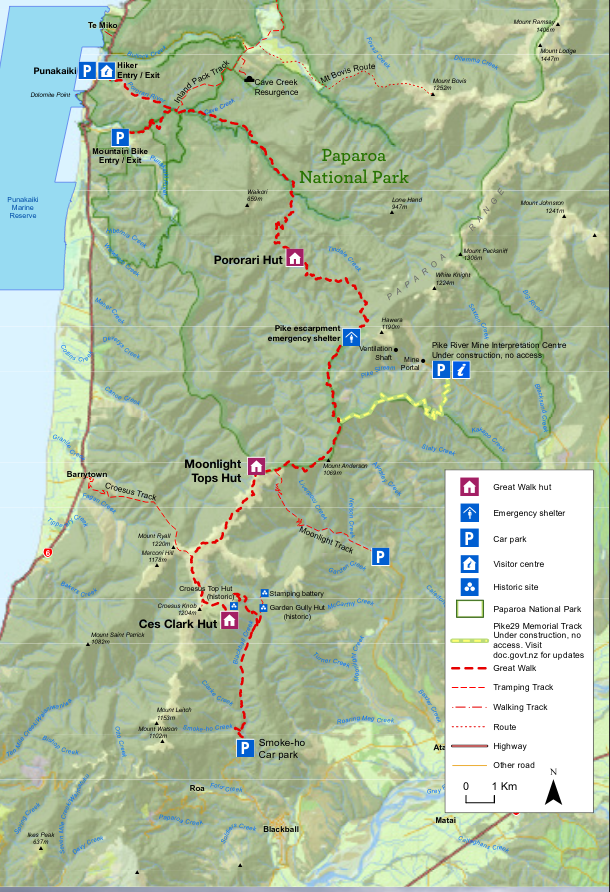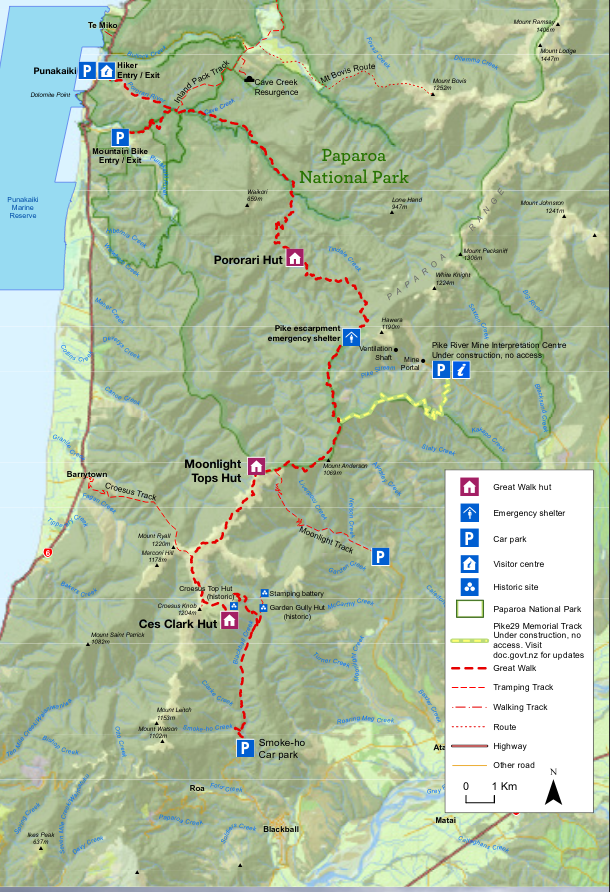 I was lucky enough to book from 29 December to 31 December – leaving the track on 1st January 2021 (a new better year we hope). The track was sold out within hours of bookings opening.
So now I need to book the rest of the holiday. This is the part I hate.
Across the strait by ferry and back. The ferry crossings book-end the holiday. I need to start sometime between Christmas day & the 28th, and come back before Sunday 10th January. Altogether nearly 2 weeks.
Then I book accommodation and transport. Do I stay in Blackball overnight on 28th or Punakaiki. How do I arrange transport to the track (Smoke-ho car park) on 29th. Then accommodation at Punakaiki on 1st January.
After that there is some days before 28th to fill and a week after to spend on the West coast. Also I need to book a night in Picton (or nearby) at the start and end of the trip.
For the rest of the trip I need to know where I will be every day so I can book accommodation. I will choose some nights in the bush. It sort of works out, and so far with this sort of holiday I have not been caught out by weather or other misadventure. Because it is holidays it is hard to expect to just turn up and find somewhere to stay.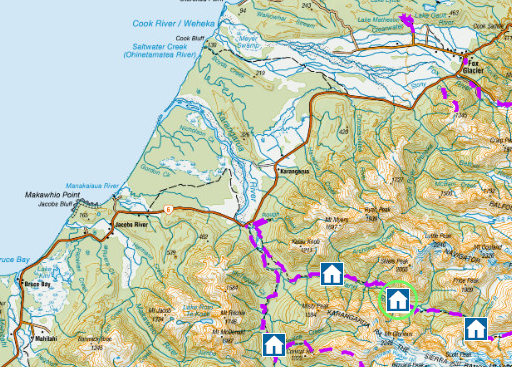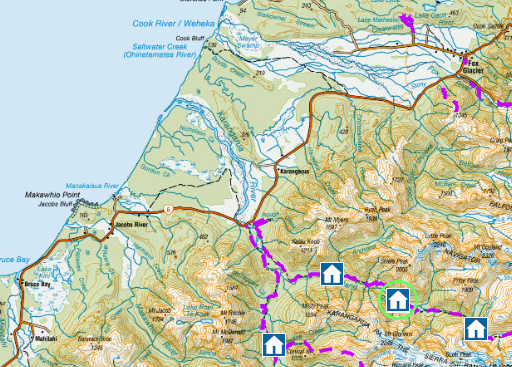 Holidays are good, but I miss the spontaneity to just go and see what happens. I hate booking. How do other people do it?